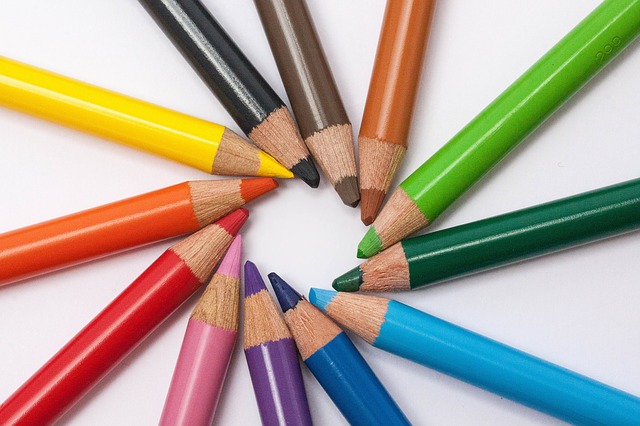 While my students engaged in writing workshop with short persuasive speeches, this year's workshop really began in earnest this week with essays about the definition of an American. My students have read the frequently taught and anthologized letter by Crèvecoeur in which he offers his famous definition of an American. I won't link to any particular version because I used a condensed version I edited myself. My students compared their definitions to his. I imagine it's a fairly standard assignment for that particular piece of early American literature. We workshopped two essays in each of my American literature English classes. My goal is to offer each student in my classes an opportunity to workshop their writing.
As we workshopped the first essay in one of my classes, I could hear the student next to the essay's writer talking to the essay writer (and not in an out-loud-I'm-sharing-feedback-for-workshop way). I asked him what was wrong; he seemed if not exactly distressed at least a little uncomfortable. He said, "Oh, I just need to rethink my whole essay." I said, "You won't appreciate my saying this, but my reaction is: good! I'm glad. How much better is it to figure that out in this early drafting stage than get it back and realize you had some problems?" He agreed it was probably better that way and took my teasing—even if did contain a serious message—in good-humored way.
Because I'm nosy, I just checked his Google Doc to see what the revision history looked like. Check this out:
The pink icon belongs to the writer whose essay we were workshopping. I didn't tell them to share. They just decided to help each other. I was able to see what the suggested edits were—a couple of grammar/mechanics suggestions. More important to me is the number of times the writer made his own edits, and the substance of edits. He's not finished either. The end of his document contains quite a lot of notes and ideas for proceeding. In any case, the paper isn't due until next Thursday.
The evening after this writing workshop class, I received an email from one of my students. He was requesting that we workshop his essay in the next class, if we had time, and he was hoping he could get some help with development and structure. We did look at his essay. It was well written. Some quotes were tightly integrated; others needed more anchoring. He used outside research. He developed his ideas well. He crafted a fine argument. One of my students (just so happens it was the same one who said he'd need to rethink his essay), remarked that he felt sure the writer would have earned an excellent grade without the help of workshop. I pointed out, "But we made it even better." I could tell the writer was really happy with the accolades of his classmates:
"Please don't grade my essay after his, Mrs. Huff."

"Wow, that was amazing."

"That was awesome."

"Way to set the bar high."
I would love to have a picture of his beaming face.
Today, a student in that class came by during our cooperative/collaborative learning time. "After reading that essay yesterday, I realized I need some help with mine."
Students have an authentic audience of their peers in writing workshop. They learn to be much stronger writers and editors as a result of sharing their own work and reading their peers' work. My student writers probably did more for helping their peers with their own essays this week than I could have done all year. I'm willing to bet quite a few of them turned to their work with a more critical eye after seeing the possibilities. And it's only a few weeks into the year.
If you appreciated a resource or want to support my work,
please consider leaving a tip. Pay what you like!