Today's post is inspired by a tweet from Science Leadership Academy Principal Chris Lehmann:
Simple happy thing: Do you take a moment to tell parents who stop by school how much you enjoy having their children in your school?

— Chris Lehmann (@chrislehmann) March 21, 2016
Another good question: do you tell the students how much you enjoy having them in your school?
Students at my school are polite. They often hold doors, offer to help, and greet people politely when they meet others campus. One thing they often do as they pack up their things and leave class is say "Thank you."
And I say "thank you," too.
It's important that students know that they are the reason you are there. And it's important that parents feel you are happy their children are in school.
I worry sometimes that we send a different message. I know we have all had teachers or known teachers who inspire the question "Why are you teaching?" They seem to dislike students. They seem to dislike their colleagues. They don't want to do the work of teaching. All of us have bad days, but I'm talking about people who spend years like this.
I will never forget this one guy I worked with in my first year. He taught history. We earned one sick/personal day per month, and he took his as soon as he earned it, like clockwork. He hated the school, he hated the kids, and he hated many of the people he worked with. I'm not sure why he was putting himself (and everyone else) through such a miserable experience.
If we are in a teaching situation in which we genuinely feel that level of unhappiness, we owe it to ourselves and to the students to get out and find something else. It may just be the school. I speak from the experience of having stayed in teaching jobs in which I was unhappy. There was always something I could find to enjoy about each of these jobs, but ultimately, if you are not happy, you won't be able to make the students feel like you're happy they're in your class or your school.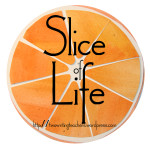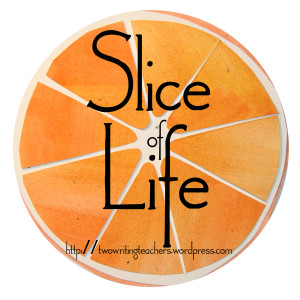 Slice of Life is a daily writing challenge during the month of March hosted by Two Writing Teachers. Visit their blog for more information about the challenge and for advice and ideas about how to participate.
If you appreciated a resource or want to support my work,
please consider leaving a tip. Pay what you like!